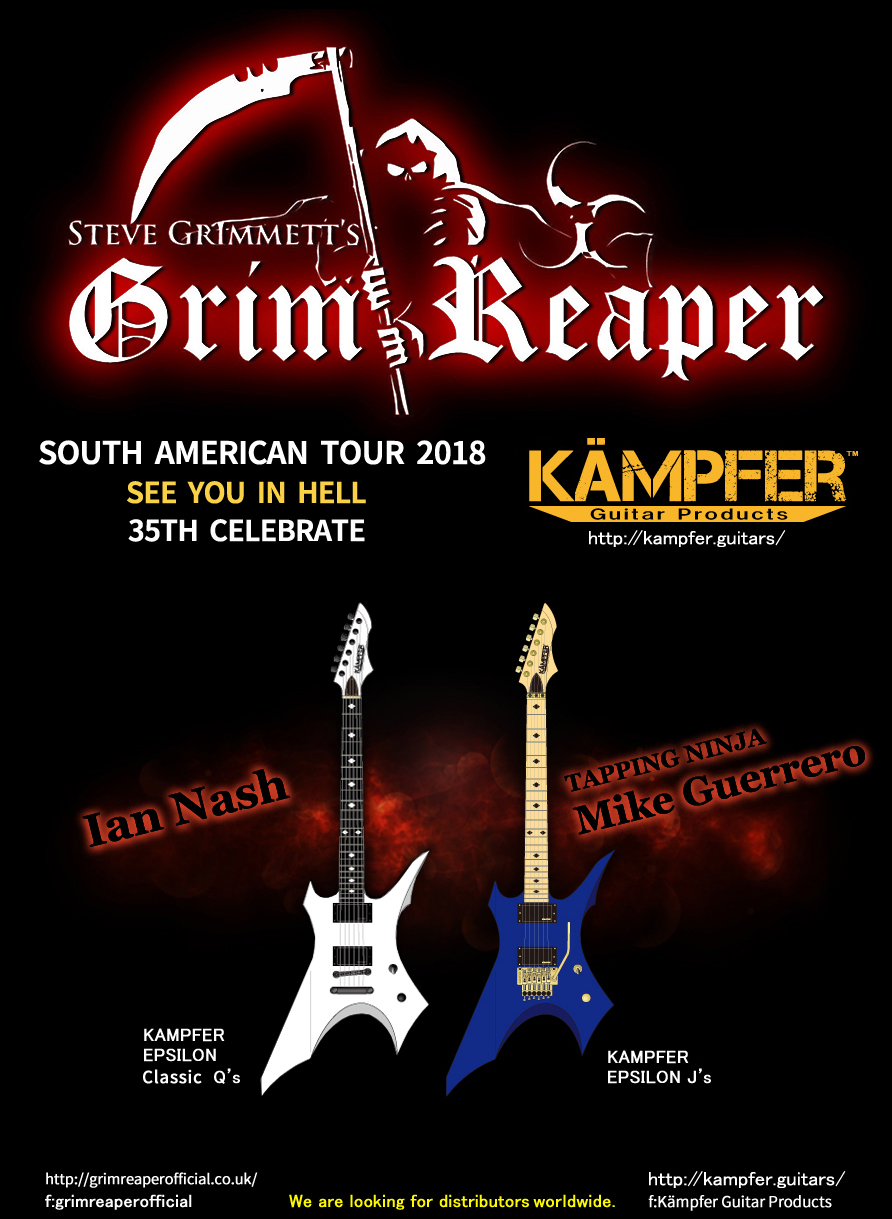 KAMPFER Guitar Products Support to guitarist of「Steve Grimmett's Grim Reaper」 Ian Nash !!
He will try out KAMPFER EPSILON Classic Q's (white) in South American tour 2018.
"Tapping Ninja" Mike Guerrero will participate as a guesut guitarist in their tour.
Two guitarist use EPSILON guitar on the same stage of 「Rock and Heavy 3」festival in LIMA/PERU (19/05) ,If Ian like KAMPFER.
and He will get new axe for Grim Reaper's NWOBHM sound.We hope so!!